World Islamic Health Union Membership Form
---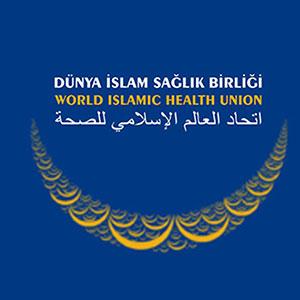 Dear WIHU members,
As you know, the Science and Statistics Board of World Islamic Health Union was established, and Prof. Dr. Doğan Ünal from Turkey was chosen as chairman of the Board. The aim of the Board's establishment is to be a platform where the information and documents that can motivate our Muslim brothers and sisters will be shared in order to reach innovative and successful works as well as to break the World's Islamophobia perception and the perception of Muslims being shown as underdeveloped. The Board will evaluate the information related to environment, population movements, life, migration, all kinds of direct and indirect mental and physical human health. Following the scientific evaluation, the approved subjects will be turned into articles and striking news, and shared with our members, our media, relevant international organizations and governments to make Islam and the truth superior. Thus, the public awareness will be established for the good of the Ummah.
Now, we invite investigative and participative WIHU members to join to the Science and Statistics Board. If you would like to be a member of the Science and Statistics Board, please fill out the WIHU Membership Form by clicking on http://xn--salkder-obb7n.com/WIHU-mem-language.aspx, and please do not forget to check the box at the bottom of the form.
We also encourage "all of our members" to fill out WIHU Membership Form in order to have correct and up-to-date information of you. With this digital form; we aim,
• To prevent any kind of spelling and/or communication errors that can caused by misreading of the handwriting,
• To prepare correct spelled certificate, form or other documents for you and/or your organization,
• To have correct and up-to-date information about yourself and/or your organization
• To be able to contact you,
That is why, please be sure to fill the form completely and correctly. If you encounter any technical problem, please do not hesitate to contact to WIHU Head Office Coordinator Mr. Fatih KARADEMIR.
It is planned to establish following Whatsapp groups according to the data that will be collected from WIHU Membership Form.
• WIHU General Whatsapp Group: This platform is aimed to have all legal entity WIHU members. Its purposes are; to share organizational activity news that are related to Islamic Health and success stories as well as to create social communication among members. (The current group)
• WIHU Science and Statistics Board Whatsapp Group: This group will have only the legal entity investigative and participative members who have selected the checkbox at the end of WIHU Membership Form. (A new group)
Kasım SEZEN, MD
World Muslim Health Union Chairman