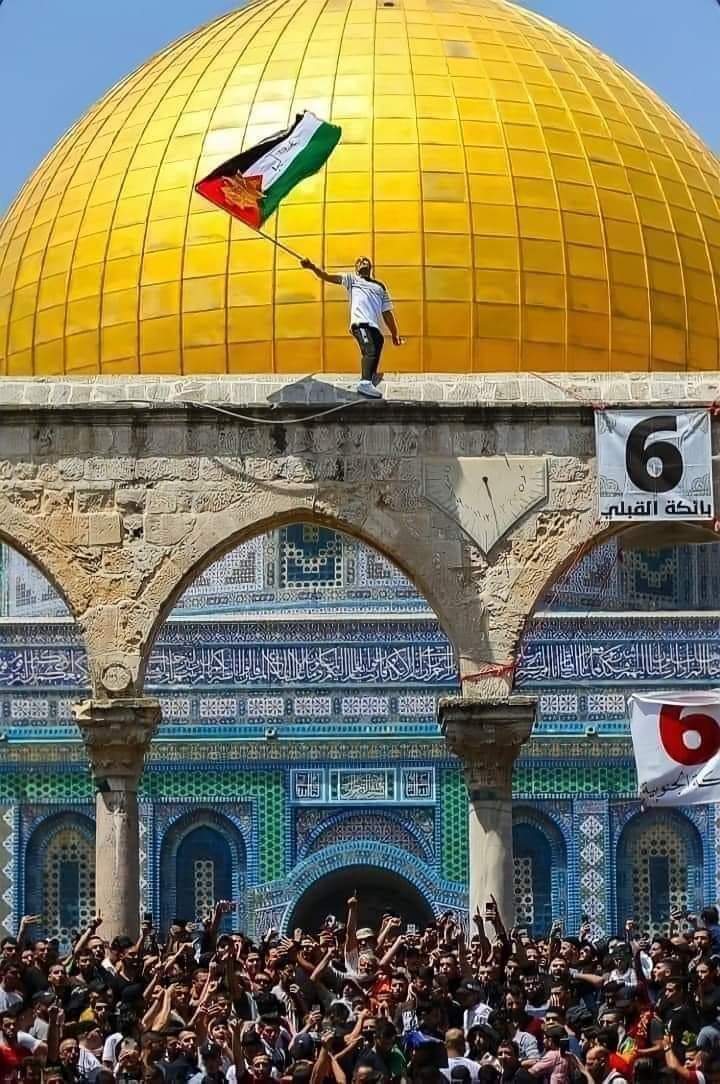 CALL FOR AL-QUDS FROM THE WORLD ISLAMIC HEALTH UNION
---
PRESS BRIEFING
CALL FOR AL-QUDS FROM THE WORLD ISLAMIC HEALTH UNION
14.05.2021 / Ankara
Different cultures lived together in peace and tranquility for 400 years under the Ottoman rule in Al-Quds, the center of Miraj, where our first Qibla, Masjid-i Aqsa is located. In the Balfour declaration published by British Foreign Minister Arthur Balfour in 1917, it was declared that the Jews should establish a state in Palestine, and finally, with the establishment of the Zionist State of Israel in Palestine on May 14, 1948, a process began in which blood and tears would not cease in Al-Quds.
Known for his fair management, When Sayyiduna Omer (r.a.) conquered Al-Quds in 638, he guarantied that no one's life and property will be touched, churches will not be destroyed or occupied. When Salahaddin Ayyubi conquered Al-Quds in 1187, for the people of Al-Quds he offered an environment where members of different religions could live their religion in freedom, and during the Ottoman rule that started in Al-Quds in 1516, members of different religions lived together in peace and tranquility. As can be seen, peace and tranquility prevailed in Al-Quds under the rule of Islam.
The people of Al-Quds are longing for this climate of peace after the rule of Islam and did not see the light of day since the establishment of Zionist Israel on May 14, 1948. Our Palestinian brothers have been forced to migrate from the land they have lived for centuries due to the persecution of Israel, and have became refugees.
Israel raided the Masjid al-Aqsa towards the end of the month of Ramadan and increased its attacks during the Eid al-Fitr, targeting civilians by air strikes in various parts of Palestine, especially in Gaza. 119 Palestinian, including 31 children and 19 women, lost their lives in the attacks and 869 people were injured.
The United Nations, which was established to protect international peace and security, has not been able to prevent the persecution in Palestine until today and has remained far from its establishment purpose. The Organization of Islamic Cooperation, which was established upon the reactions in the Islamic world after the arson of the Masjid Aqsa by a radical Jew in 1969, could not come up with solutions to prevent the attacks in the Masjid al-Aqsa and have not done significant work during this time.
As the Ummah of Islam, we must work hard to eliminate the attacks on our first Qibla and for peace to prevail over Al-Quds. In the care of Islamic countries, an Islamic Peace Force should be established to protect Al-Quds. In order to heal the wounds of the attacks, the Islamic world should mobilize all its means for our Palestinian brothers, especially basic needs and medical aids should be delivered to Palestine immediately.
When the Ummah was strong, peace and tranquility prevailed in Al-Quds, and when the Ummah fell weak, Al-Quds was out of our hands. In this respect, the ummah must stand up from where it fell. We fell from Jerusalem and Insallah we will rise up from Al-Quds. Insallah one day we will pray together in Al-Quds in freedom. There is no problem that the Muslim Ummah of two billon cannot solve when they are one and together, and there is no cruelty that it cannot eliminate.